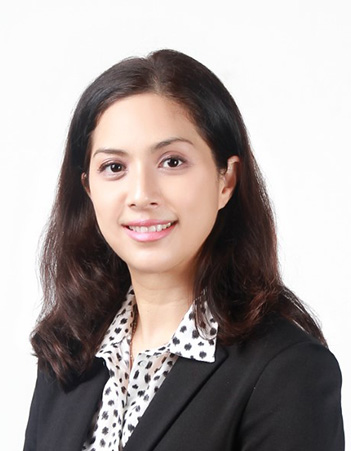 Dr Natasha Ayla Zulkiflee
Subspecialty
Head & Neck Surgery
Languages
English, Bahasa Malaysia
Dr Natasha Ayla Zulkiflee studied medicine in International Medical University. After graduation, she worked as a houseman in Hospital Kuala Lumpur and subsequently as a medical officer in Otorhinolaryngology department where she received 'Excellent service award' in 2010. She pursued her postgraduation training in Otorhinolaryngology and Head and neck in hospital UKM. She graduated and was also awarded with the best thesis award in 2016.

She does surgeries such as endoscopic sinus surgery, turbinates and septal surgeries, tonsillectomy and adenoidectomy, ear surgery, myringotomy and tube insertion, lymph node biopsy, head and neck cancer detection and parotid and salivary gland tumours. She also treats hearing and balance disorders and paediatric ENT cases.

She has also published articles in international journals before and helped organized courses such as sleep course, ENT harmonic scalpel surgery course and paediatric airway course.

MBBS (IMU), MS ORL-HNS (UKM)