WELCOME TO

SUNWAY FERTILITY CENTRE, MALAYSIA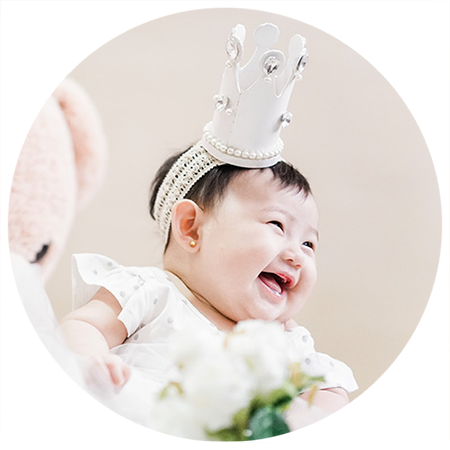 Miracles Begin With Hope
Every couple who starts their fertility journey has one dream – to start their own happy family. The first step is always the hardest, and we're here to help you start your journey today. Every couple's needs are exclusive, and we're committed to deliver a compassionate and personalised experience. At Sunway Fertility Centre in Malaysia, every miracle begins with hope.
Know More Fertility Services
Our Malaysia fertility centre exists to help our patients to overcome infertility and achieve their dreams of parenthood. Our team of certified fertility specialists came together to create a compassionate and state-of-the-art practice that helps you to get pregnant. Our fertility centre combines advanced diagnostic tools and treatments such as IUI and IVF with compassionate fertility care. Every patient is unique. We create a personalized treatment plan for each of our patient, helping them to start a family.
Human reproduction is complex and miraculous at the same time. The cause of infertility in both male and females too comes with their own level of complexity. This is exactly why experience matters. Together, our well experienced team in diagnosing and treating fertility issues. With Sunway Fertility Centre of Sunway Specialist Centre Damansara, you and your family will benefit from this wealth of knowledge and experience of our team. Our fertility centre in PJ looks forward to help you welcome a healthy baby.
Working With Miracles Everyday

Fertility Assessment
Fertility assessment is a series of tests helps couples to understand their reproductive capabilities. It is usually done for couples that have been trying to conceive naturally but unsuccessful. This assessment aims to discover if there are any existing reproductive issues.
Some of these tests include blood tests that measure hormone levels, ultrasound scans that can detect any abnormalities such as fibroids, and semen analysis that examine the quality and quantity of sperm.
Our fertility specialists will review the results and guide you accordingly on the viable approach to achieve your parenthood dream.

IUI
IUI is also known as Artificial Insemination (AI) is a form of assisted conception procedure that involves placing sperm into the uterus during the ovulation period. It is a less-invasive treatment that helps you have a baby.
In general, this method is recommended as a starting point for couples. However, there are conditions that may require a different approach. Our specialist will examine your condition and consult accordingly. Conditions such as endometriosis, sever male infertility or blocked fallopian tubes may deem IUI to be unsuitable. But, don't worry! There are other fertility treatment options other than this.

In-Vitro Fertilisation (IVF)/ Intracytoplasmic Sperm Injection (ICSI)
IVF, in short, is a procedure in which mature eggs from a woman's ovaries are fertilised with healthy sperm in the laboratory and the embryo transferred into the womb. It is a much more complex solution that involves advanced technology every step of the way – starting with ovarian stimulation, egg retrieval, egg fertilisation, and finally embryo transfer.
Fertility Centre Malaysia That Cares
Are you considering IVF treatment? Contact us for more info.

Cryopreservation
Cryopreservation is an option that allows couples to preserve and protect their healthy reproductive cells – eggs and sperms so that they can use them to have a child in the future.
Patients suffering from certain medical conditions, endometriosis or about to go through cancer treatment can consider cryopreservation as these conditions can affect their fertility health.
People that work in places that have a high risk of exposure to chemicals that can affect their fertility also should consider cryopreservation. For more information, contact us today. Our fertility specialists are always ready to help you.

Surgical Sperm Retrieval
Surgical Sperm Retrieval is a procedure to retrieve sperm from certain areas of the testes. This procedure is done by our qualified and experienced fertility specialists. This is typically done for patients that have low sperm count in their ejaculated semen.
There are several different techniques to extract the sperm from the testicles depending on the condition. Vas deference, the duct that transfers sperm from the testes to the ejaculatory duct may be blocked. In this case, Micro Epididymal Sperm Aspiration (MESA) and Percutaneous Epididymal Sperm Aspiration (PESA) techniques may be used. In the case where the duct is no blocked, Testicular Sperm Extraction (TESE) may be used.

Donation programmes
Donation programmes are for couples that seek to start a family with egg or sperm from a donor. Under this programme, we screen the egg and sperm to ensure that they are in good health.
Some conditions that drive people to go for donation programme includes genetic issue, very poor semen quality, genetic issue, advanced maternal age and premature menopause.
Kindly note that donation programmes offered by our centre are strictly reserved for non-Muslim patients only. All donors are also kept anonymous.

Laparoscopic & Surgical Procedures
Laparoscopy is a minimally invasive procedures whereby a small incision will be made at the belly button and then a laparoscope will be inserted through the incision. The laparoscope is a telescope-like instrument that helps our fertility specialist to identify cause of infertility.
Surgical procedure are reproductive surgeries that involves the reproductive system. It can be in the form of removing anatomical issues such as a blocked fallopian tube or vasectomy.
Our centre offers a wide range of fertility procedures with the state-of-the-art medical technology that assist our fertility specialists to help you to start your fertility journey. Contact us to find out more.

Other Fertility Services
Sunway Specialist Centre Damansara offers various other treatments for common gynaecological conditions. Gynaecological conditions are all the conditions that involve female reproductive organs including the external genitalia and also the breasts of a woman.
It is very important to recognize symptoms of conditions that may affect sexual functions and fertility. Seeking specialist consultation as early as possible is the best way to avoid further complications.
Some symptoms can be ambiguous such as irregular periods, hair thinning, and bloody stool or urine. It is highly recommended to pay a visit to your nearest gynaecologist for a check up.
Changing Lives With Caring Hearts
Our skilled medical and clinical team backed by top-notch facilities deliver optimised treatment outcomes. Talk to us, and help us understand how we can help you start your parenthood dream today.
Contact Us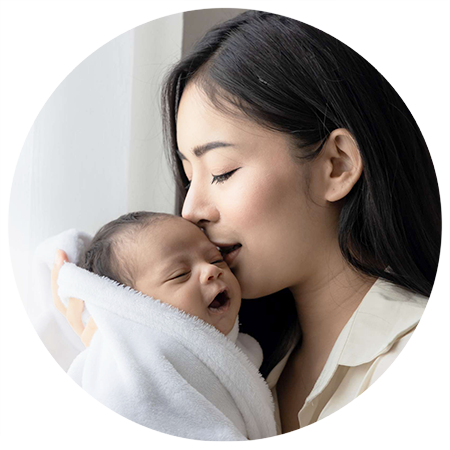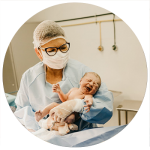 Highly skilled, qualified and experienced medical and clinical team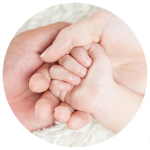 High pregnancy rates comparable to international medical standards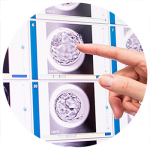 World class facilities with advanced technologies and stringent quality controls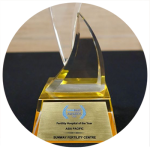 Multiple award-winning fertility centre
Local Care with Global Recognization
As part of Sunway Healthcare Group, we are a strong advocate of constantly improving our culture of excellence through the consistent striving of new standards for best practices in our fertility services as well as treatment procedures. This in all help to deliver the quality treatment that our patients expect as well as giving the best chance to bring the dream of having a baby close to reality. Here are several awards that our fertility centre in Malaysia has won:
Personalized Care For Your Fertility Journey
Couple Fertility screening

RM

1,199.00

IUI – Intrauterine insemination

RM

1,099.00

IVF (In vitro fertilization )

Semen Analysis

RM

150.00
Checkout Our Videos
Watch our fertility centre videos presented by our specialists to learn more about fertility and more. Don't forget to follow our Youtube channel for more videos!
Operating Hours:
Mon – Tue   9am – 5.30pm
Wed to Thur   9am – 9pm
Fri – Sat   9am – 5.30pm
Address
Sunway Specialist Centre Damansara
Lot B-G-1, B-G-2, B-G-3, B-G-3A, B-G-5 & B-G-6, Sunway Nexis Retails, Jalan PJU 5/1, Kota Damansara, 47810 Petaling Jaya, Selangor