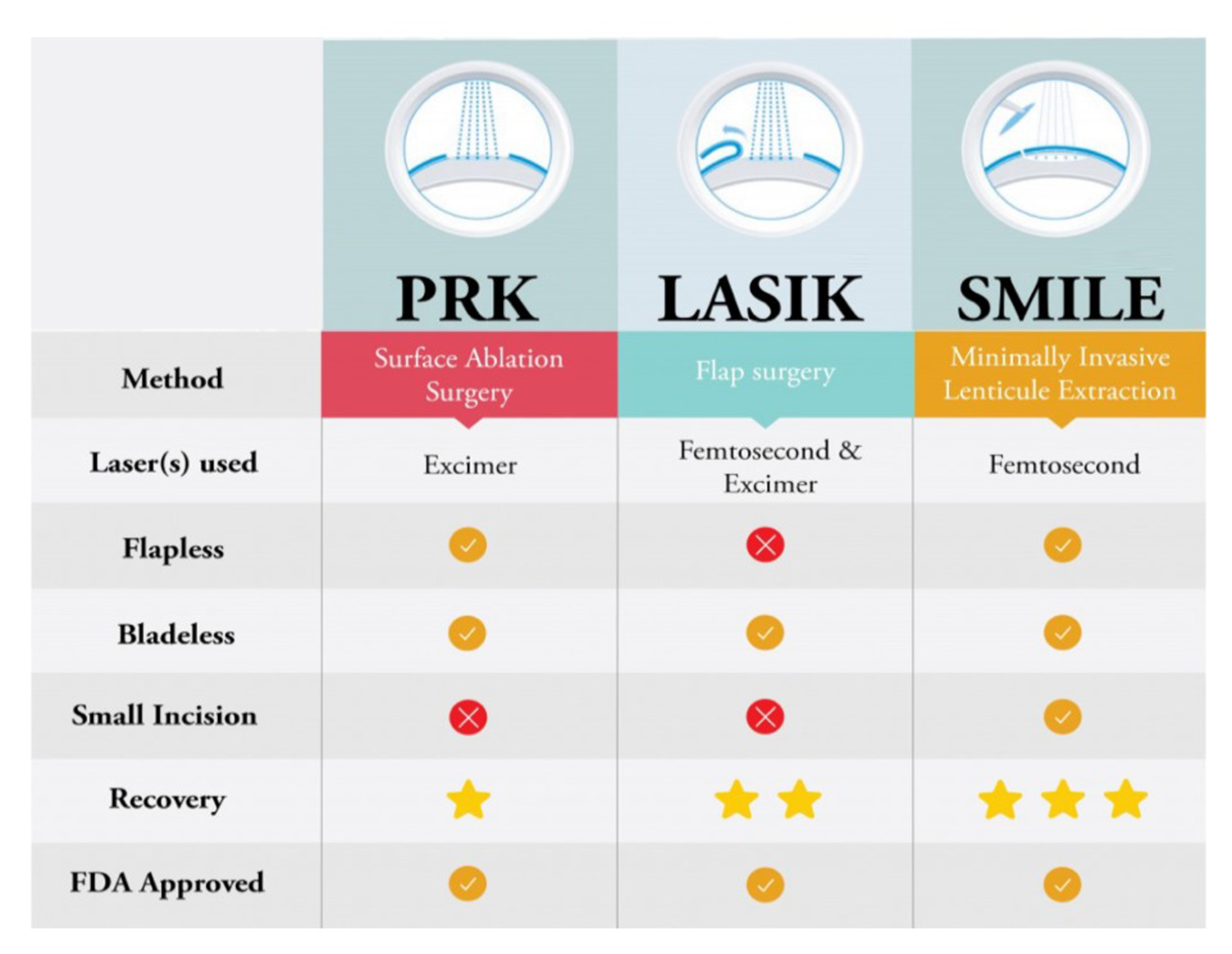 LASIK surgery is a type of laser vision correction that involves creating a corneal flap to fix the layer of the underlying tissue to treat refractive errors. LASIK can correct myopia, hyperopia and astigmatism.
WhatsApp Us For Appointment
Myopia is also called short-sightedness. People with this type of refractive error has difficulty observing distant objects. Meanwhile, the vision for near objects will be clearer. LASIK surgery corrects myopia by removing the center tissue of cornea, thus flattening it.
Hyperopia is a condition where a person ahve difficulty seeing near objects. Meanwhile, distant objects will appear clearer. This is the opposite of myopia. LASIK removes a ring of tissue at the cornea to make it steeper, hence correcting it.
Astigmatism occurs when there is a difference with the curvature of the cornea. This cause the distortion of the image that is formed on the retina. The vision is corrected with LASIK by removing the tissue on the steeper side of the cornea.
Complimentary LASIK Screening
LASIK screening is the first prerequisite step before starting your laser vision correction journey. It measures your eye conditions including the cornea thickness to determine if your eyes are suitable for LASIK. Not everyone has the right eye condition. This screening is an essential step.
Don't worry if you're the thickness of your cornea is not suitable for LASIK. There are other treatments available such as ReLEx SMILE that can help with vision correction as well. Don't hesitate to enquire more info from our ophthalmologist!
Operating Hours:
Mon – Tue   9am – 5.30pm
Wed to Thur   9am – 9pm
Fri – Sat   9am – 5.30pm
Address
Sunway Specialist Centre Damansara
Lot B-G-1, B-G-2, B-G-3, Sunway Nexis Retails, Jalan PJU 5/1, Kota Damansara, 47810 Petaling Jaya, Selangor