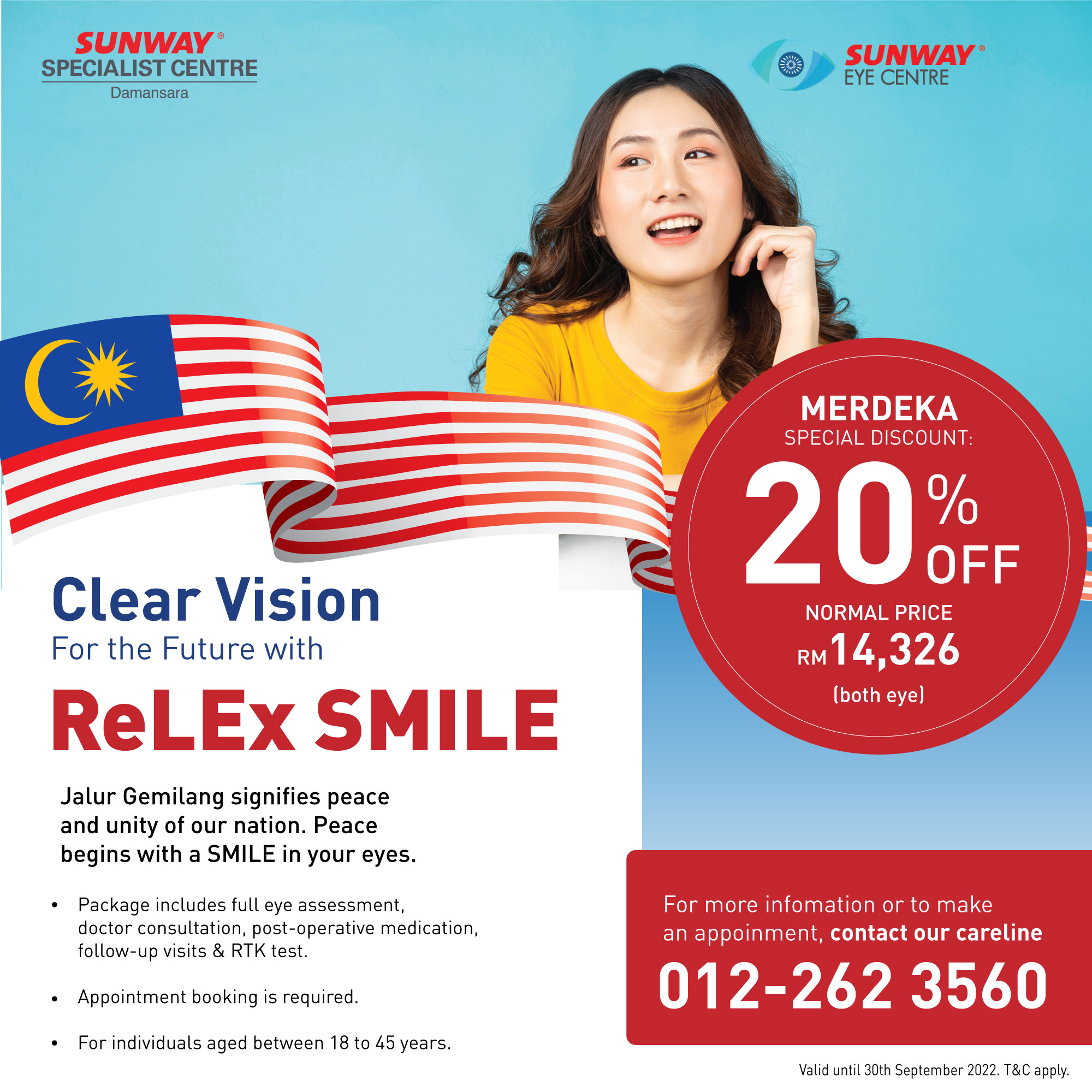 What is ReLEx SMILE?
ReLEx SMILE uses state-of-the-art femtosecond technology to create a high-precision thin circular disc of tissue that is removed through a small incision in the cornea. The incision made with SMILE is less than 4 mm.
Some patients are not candidates for ReLEx SMILE because of thin corneas, high prescriptions, dry eye, etc. SMILE is a good alternative allowing for the safety profile that provides for certain eyes, but with quick healing similar to LASIK.
WhatsApp Us For Appointment
Complimentary RELex Smile Screening
ReLEx SMILE screening is the first prerequisite step before starting your laser vision correction journey. It measures your eye conditions including the cornea thickness to determine if your eyes are suitable for ReLEx SMILE. Not everyone has the right eye condition. This screening is an essential step.
Don't worry if you're the thickness of your cornea is not suitable for RELex Smile. There are other treatments available that can help with vision correction as well. Don't hesitate to enquire more info from our ophthalmologist!
Operating Hours:
Mon – Tue   9am – 5.30pm
Wed to Thur   9am – 9pm
Fri – Sat   9am – 5.30pm
Address
Sunway Specialist Centre Damansara
Lot B-G-1, B-G-2, B-G-3, Sunway Nexis Retails, Jalan PJU 5/1, Kota Damansara, 47810 Petaling Jaya, Selangor